Aftermath Experience the Sixties show recreates the sights and sounds of the 60s featuring authentic reproductions of some of the most memorable songs from the 60s.
Aftermath delivers the sights with period-correct costuming and delivers the sounds of the 60s so authentically it's easy for the audience to go back in time while watching, listening and enjoying Aftermath Experience the Sixties deliver a spot-on, family-friendly performance.
During the show, audiences relive the 60s listening to British Invasion, 60s Pop, Psychedelic and 'Everything Groovy.'  From the Beatles, Byrds & 'Stones to the Monkees, Grass Roots, Turtles and Strawberry Alarm Clock, Aftermath is the 60s while performing the show.
Aftermath has shared the stage with the likes of The Hollies, 1964 The Tribute, Peter Noone, The Vogues, Gary Lewis & The Playboys, The Buckinghams, 1910 Fruitgum Co. and several other national acts.  Aftermath also performed shows as a featured headline act at festivals, fairs, community concert series events, rib burn offs and other public and private engagements.
Mike Allensworth
Lead Guitar & Vocals
Aftermath's lead guitarist, Mike Allensworth was an Aftermath fan long before he joined the band. 
Mike grew up watching The Ed Sullivan Show, Dick Clark's Bandstand, Upbeat and Where the action is. This is where he drew his inspiration for his role in Aftermath, Experience the SixtiesOver the years Mike contributed his musical talents to many local bands including Greased Lightning, Sgt. Jack's Nitewatch, Flashbacks, Del Rio, Ruby Tuesdays, Lisa Hart band, Cheshire Cats and many more. 
Mike is best known for how quick his hair grows between sets.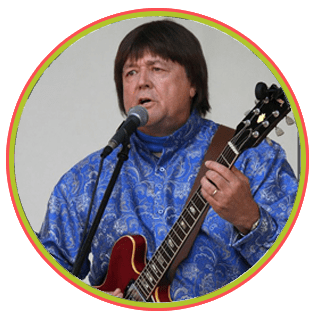 Tom Tasby
Guitar & Vocals
Aftermath's guitarist and vocalist, Tom Tasby, arranges our harmonies and serves as our musical director.
Fans will also know Tom as a member of The Tasby Brothers, a popular area band that can be see playing at The Getaway when there's not a pandemic. In his spare time Tom writes hit songs and enjoys taking naps.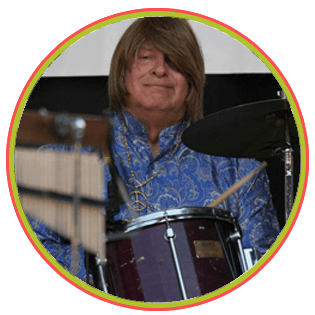 Kim Pizzino not only supplies the rock steady beat behind Aftermath, but did you know he was also a law enforcement officer at one time?
Kim formed Aftermath in the late 80s and has always employed top-notch musicians over the years.
Kim also formed Ruby Tuesday a Rolling Stones Tribute in the early 2000s.
Kim's original vision for Aftermath continues to this day and audiences love the period influenced costumes and the attention given to recreating the sound of the 1960s.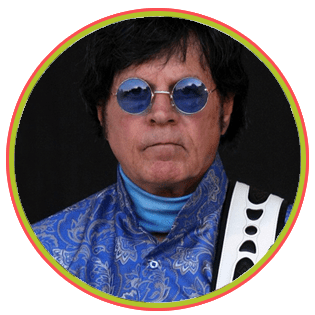 Jumpin' Jack
Bass & Vocals
Our bass player, Jack Stephan, is a veteran musician from the Cleveland, Ohio area.
He has been playing guitar and bass since he was 13 years old. Jack started playing in local Cleveland Rock Bands at the early age of 15. In the late 70s he joined "Elusion", a touring band and was on the road with them for 5 months playing all over the country. 
A freelance musician for several years, Jack played in several bands, including a Country band "Silver City" that opened for Stars such as Johnny Cash, Vince Gill, Ricky Van Shelton and Eddie Raven. 
Jack also played in a Beatles Tribute Band "The Liverpool Lads as Paul for 5 years.
Jack's been with Aftermath for 6 years and we hope he's with us for several more.
Bob Cairns comes from a very musical family and he has been playing and singing since his high school days. 
He has traveled with touring bands, recorded singles with several bands, along with commercials, and has been in several very popular local acts. 
In addition to his vocal duties, Bob also has played guitar and drums in his career.
Bob says that he's had a lot of great times with music, but has never had more fun than he has had playing with the outstanding musicians in AFTERMATH. "The music of the 1960s is why I got started in music, and I couldn't be in a better situation with a finer group of bandmates than I'm with in AFTERMATH".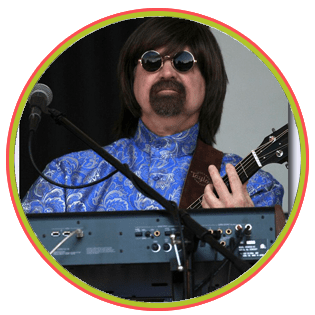 John Kopinski
Piano & Organ