Aftermath Experience the Sixties show recreates the sights and sounds of the 60s featuring authentic reproductions of some of the most memorable songs from the 60s.
Aftermath delivers the sights with period-correct costuming and delivers the sounds of the 60s so authentically it's easy for the audience to go back in time while watching, listening and enjoying Aftermath Experience the Sixties deliver a spot-on, family-friendly performance.
During the show, audiences relive the 60s listening to British Invasion, 60s Pop, Psychedelic and 'Everything Groovy.'  From the Beatles, Byrds & 'Stones to the Monkees, Grass Roots, Turtles and Strawberry Alarm Clock, Aftermath is the 60s while performing the show.
Aftermath has shared the stage with the likes of The Hollies, 1964 The Tribute, Peter Noone, The Vogues, Gary Lewis & The Playboys, The Buckinghams, 1910 Fruitgum Co. and several other national acts.  Aftermath also performed shows as a featured headline act at festivals, fairs, community concert series events, rib burn offs and other public and private engagements.
Mike Allensworth
Lead Guitar & Vocals
Aftermath's lead guitarist, Mike Allensworth was an Aftermath fan long before he joined the band. He is best known for how quick his hair grows between sets.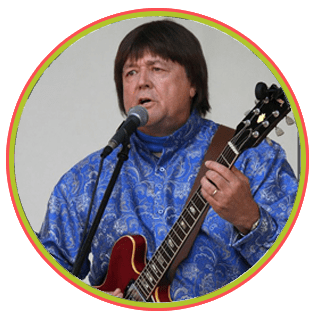 Tom Tasby
Guitar & Vocals
Aftermath's guitarist and vocalist, Tom Tasby, arranges our harmonies and serves as our musical director.
Fans will also know Tom as a member of The Tasby Brothers, a popular area band that can be see playing at The Getaway when there's not a pandemic. In his spare time Tom writes hit songs and enjoys taking naps.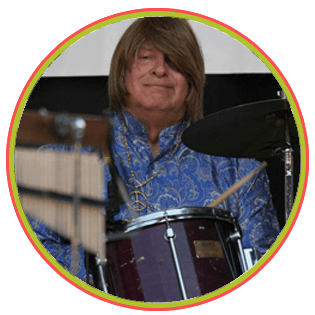 Kim Pizzino not only supplies the rock steady beat behind Aftermath, but did you know he was also a law enforcement officer at one time? Kim formed Aftermath in the late 80s and has always employed top-notch musicians over the years. Kim also formed Ruby Tuesday a Rolling Stones Tribute in the early 2000s. Kim's original vision for Aftermath continues to this day and audiences love the period influenced costumes and the attention given to recreating the sound of the 1960s.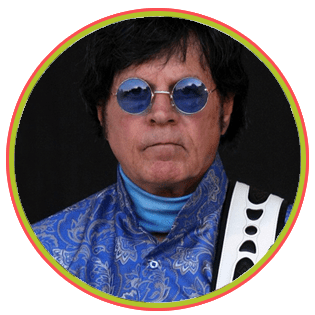 Smilin' Jack
Bass & Vocals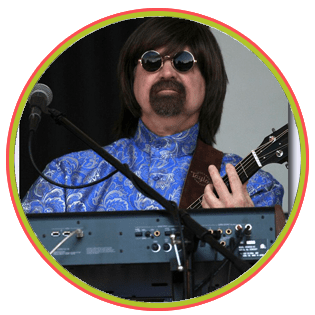 John Kopinski
Piano & Organ